30/03/2020
A week on after the start of lockdown...
It is possible that the novelty of lockdown may have worn off. This leaves us with the challenge of maintaining patterns of work, relaxation and wellbeing. Searching the internet for support and guidance may, in itself, add to the…
Category: Wellbeing
23/03/2020
Looking after your mental health during times of increased stress
After last night's news we will all, on a personal level, plenty to get our heads around. For many of us, our first priorities must be dealing with our own family contexts and challenges; some of which will be…
Category: Wellbeing
Peps McCrea is the Dean of Learning Design at Ambition Institute. This video is one of many produced by ResearchEd which, although directed towards Maths and Science, is appropriate for all subjects at all ages.
It is a short video that makes explicit links between metacognition research…
Filmed at the ResearchEd event in Sweden during 2019. Harry Fletcher Wood is a History teacher who turned to research to answer key problems and works with the Improving Teaching group.
It is a 36 minute video which looks at feedback; what we do wrong and how we can address these…
Category: Education
As reading continues to have a central place in each school's curriculum we discuss the importance of a literary canon.
Doug Lemov (Teach like a champion; Reading reconsidered) makes a powerful case for schools establishing their own internal literary canon:
(Having a literary…
Category: learning
Life Experiences Which Got Her To Where She Is Now!
(not the official title but a fair summary)
This video presentation gives an entertaining view into the experiences that have shaped her thinking and work in education.
Topics covered include:
Toolkits for writing, the…
Behaviour Is Communication. Marie Gentles & Katie L'Aimable - Head and Deputy Headteacher - Hawkswood Primary PRU
This is a very easy to listen to conversation with the headteacher of Hawkswood Primary PRU (Pupil Referral Unit), Marie Gentles and her deputy, Katie L'Aimable, who have gone from…
Category: Behaviour
A series of three podcasts leads through Rob's career and major educational developments eg early years assessment and, in particular, explores the buzz phrase 'evidence based practice' which, in part, contributed to the setting up of the Education Endowment Foundation, the General Teaching…
Category: Education
Amy O'Toole is a 12-year-old student with a peer-reviewed scientific publication under her belt. She took part in a participative science program led by Beau Lotto , called "i, scientist," which inspired a science experiment by a group of 26 primary school students in Blackawton, Devon, UK.…
Category: learning
"Teaching should start from where the student is, not from where we would like them to be." says education professor Dylan Wiliam in this episode of Trialled and Tested, introducing how formative assessment strategies can be used in the classroom. This podcast explores the process and…
Category: CPD

As a 24-year-old Primary NQT, there is one thing that separates me from the vast majority of my colleagues: I'm a man.
I am in my second NQT year and am fortunate to have benefitted from an exceptionally strong development programme as part of the Active Learning Trust. On that programme…
Category: Recruitment and retention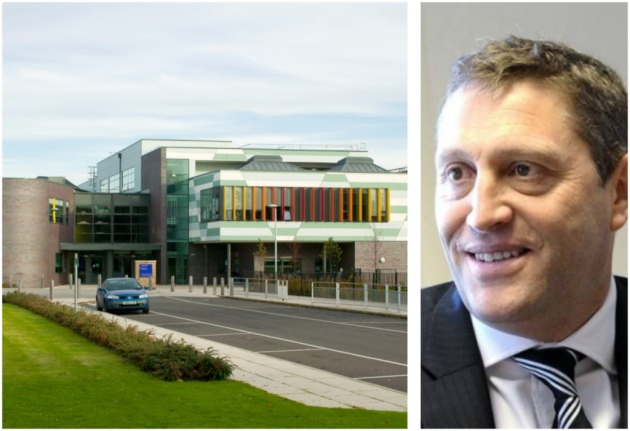 It is well documented that teacher recruitment and retention is a national challenge, and the problem is amplified in rural areas. Neale-Wade Academy, where I am Executive Principal, is located in such an area; specifically Fenland in Cambridgeshire …
Category: Recruitment and retention