The Active Learning Trust has a senior leadership team who engage directly with all of our academies. Working in all of our settings the team is able to address needs, challenge and support whilst also developing the professional networks between members of the trust. The leadership team is able to create and broker bespoke school improvement initiatives alongside the Hub leaders that lead to outstanding performance.
Leadership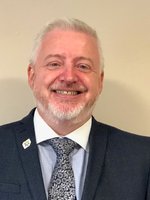 Stephen Chamberlain
CEO
Stephen Chamberlain MA, BA(Hons), NPQH, PGCE(Mus), MIoD, FCMI, FCCT, FRSA, NLG. Stephen was appointed as the CEO of the Active Learning Trust on 1st November 2019. Prior to his appointment with ALT, Stephen was the CEO and Trustee of the Challenger Multi-Academy Trust (CMAT). Stephen is a member of the Education Committee (chaired by former National Commissioner, Frank Green, CBE), and a Senior Partner for Challenge Partners which, led by Dr Kate Chhatwal, is a national network of local school partnerships with a mission to enable every pupil to experience the combined wisdom of the education system. Stephen has been designated a National Leader of Governance by the National College of Teaching and Leadership and with Dame Pat Collarbone and former Policy Exchange Head of Education, Jonathan Simons, is a member for the Astrea Academy Trust. He is also a Director of the Pop-Up Foundation with Professor Paul Clarke engaging in school improvement and international projects on sustainable communities. Prior to his appointment as a CEO of CMAT, Stephen was Director of Education for the East of England for a large multi academy where he oversaw the work of fifteen primary, secondary and special academies. He was the founding Executive Principal of Clacton Coastal Academy as well as undertaking other Executive Principal roles for the trust. As a result of working closely with the team of principals and consultants in his region, two primary academies originally in special measures before joining that trust, were removed from a category with one academy moving to good in just five terms. Two secondary academies were graded outstanding and one is now a teaching school. By July 2015, thirteen of the fifteen academies were 'good' or better with three graded 'Outstanding'. Stephen is currently working with a number of teaching schools on the 'Improving Teacher' and OLEVI Accredited Outstanding Teacher Programmes as a facilitator as well as directing other national leadership programmes (NPQH, NPQSL, NPQML) and the Associate Headteacher Programme. He is also an Executive Director for a Teaching School in the East of England Region. Stephen is a Facilitator and Design Partner for Ambition School Leadership delivering sessions for the National Professional Qualification for Executive Leadership (NPQEL) qualification and on the Executive Leaders/Leading Several Schools Programmes. He also delivers programmes on human resource management in education for the UCL Institute of Education/Deloitte MAT Leaders Executive Programme. Stephen has recently been asked to lead a DfE funded Expert Reference Group for NASEN (National Association of Special Educational Needs) to develop a suite of inclusion indicators and guidance for school leaders to support the SENDCo to have maximum impact in their role in schools and MATs. Stephen has undertaken a number of roles in education including Ofsted Inspector, accredited consultant for the Specialist Schools and Academies Trust and as an Associate Advisor for School Improvement and Leadership for Essex County Council. He was also Chair of an education consortium of over 45 primary and secondary schools in West Essex where he was a local authority headteacher between 2005-2009. Outside of education Stephen is a classically trained musician and orchestral conductor and has travelled all over the world to perform and conduct.
David Hilton
Director of Education
David is the Director of School Improvement and Development for the Trust. He is an experienced educationalist who works directly with schools, hubs, senior leadership teams on whole school improvement, data and tracking, intervention and assessment. He has created curriculum, teaching and learning materials and e-learning packages for the education sector across all phases. With extensive experience of classroom coaching, he's worked nationally and internationally to develop outstanding teaching and learning in the classroom. David works directly with schools to drive change and move settings through the improvement process with rigorous, focused and 'hands on' working. He has developed support and challenge for school improvement at all levels and also works with Local Governing Bodies to develop their capacity in the improvement process.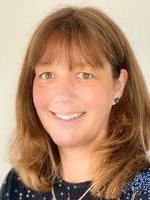 Elaine Hammond
Director of Human Resources
Elaine is the Director of HR and leads on all aspects of HR, including developing and delivering on the Trust People Strategy, staffing policies and employee relations and is a significant contributor on people management for the Trust and its academies. She is committed to ensuring that sound and effective HR and payroll services are in place throughout the Trust. . Elaine has extensive experience of leading and managing HR teams with an aim of providing business-focused HR services. She has worked in the Education HR sector for over 20 years, supporting and advising Trusts, Headteachers, Directors of Education and other school leaders on staffing matters. Prior to joining Active Learning Trust in 2021, Elaine worked for a national education services company and partnered with a number of Trusts on their journey from initial formation to being classified as 'large' successful Trusts with national or regional presence. Elaine and her team advised and delivered on strategic and operational HR matters to support the Trust's growth and development over time. During this time, Elaine shared her knowledge and expertise by delivering regular training, including Trust CEO People Management training via Ambition Institute, a speaker and panel member at Academy Shows and a regular panellist for her company's regular 'live' Question and Answer sessions. Elaine also worked as the HR Change Lead for a Local Authority working as a team on the delivery of complex, wide-scale change programmes that altered the overall public service delivery model for the Authority. Prior to this Elaine was the HR Business Partner (Education) for a large Local Government shared services provider where she led an HR Team providing the education focused people services. Elaine is a Fellow of the Chartered Institute of Personnel and Development, which further evidences her proven strategic HR abilities, expertise in dealing with people management and business impact.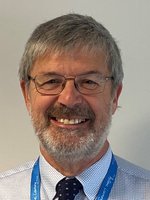 Clive Paskell
Director of Finance and Operations
Clive joined The Active Learning Trust in July 2015, from a similar role in Cambridge Meridian Academies Trust (CMAT). He joined Swavesey Village College (Part of CMAT) in 1992 from a previous career in banking and has experience of managing most aspects of the operation of a school including administration, finance, site, ICT, catering, external services. Clive was responsible for the finances across CMAT which grew to six schools between 2011 and 2015, including five secondary schools and one primary school. He has broad experience of the conversion and sponsorship process of schools to Academies under a multi academy model. In addition he was involved with the creation and support of Cambridge Primary Education Trust (CPET) a three school primary multi academy trust and was a trustee on their board and managed the provision of the finance support contract from CMAT to CPET. He has been Chairman of the Cambridgeshire & Peterborough Academies Group (CPAG) for many years and has represented business managers as a member on the Secondary Heads Finance group. Clive has carried out consultancy work for schools in London, Cambridgeshire and Peterborough, within both Primary and Secondary sectors.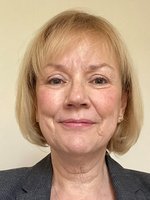 Joy Parke
Assistant Director of Education
Joy Parke is the Trust's Assistant Director of Education. She has over 20 years experience of working in schools where she has held a variety of posts. Joy, most recently, was the headteacher of a successful primary school where providing an outstanding educational experience for every child was the key priority. Joy is committed to partnership working in all its forms and knows the benefits that collaboration can bring in enhancing the opportunities for raising standards in teaching and learning and pupil outcomes. Strategic planning is a particular strength of Joy's, where responding positively to the changes, developments and opportunities, in the national and international educational landscape, as well as recognising the context of each school, are key. Joy works directly with the Trust's schools on whole school improvement with a particular focus on standards.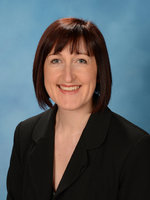 Helen Cassady
Assistant Director of Education
Helen will commence employment on 12th April 2021. She is an experienced educationalist who has held a range of posts in middle and senior leadership. Helen has been a headteacher and has successfully led schools in challenging circumstances and who are high performing. One of her specialisms is school improvement and she has supported other headteachers in transforming their schools. Helen has also worked in Initial Teacher Education / HEI delivering programmes on postgraduate and undergraduate courses. She is also an experienced trainer, as she has led CPD for primary and secondary staff within Eastern England.