The board is made up of a wide range of highly experienced education, business and finance indivduals who bring challenge and support to the organisation. The board meets regularly with Head teachers and senior leaders from the Trust.
OUR BOARD OF DIRECTORS
Vic Daniels, Interim Chair
Vic Daniels is the co-founder and Executive Chairman of one of the UK's largest privately owned media companies. He has also spent almost 20 years involved in the education sector. Here, Vic has chaired boards for local authority and foundation schools at primary and secondary level. He has also chaired primary and secondary level School Improvement Boards. Vic's further experience includes time spent as a local authority governor for strategy for a 6th Form College, chairing a Single Academy Trust, a mainstream Multi-Academy Trust and an Alternative Provision/Special School MAT. He has also been used by the DfE and local authorities in a board advisory capacity.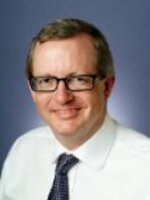 Jeremy Beswick
Jeremy is an investment fund professional of >20 years' experience in the industry, with a background in international business management and leadership, marketing, sales and client service, strategy, planning and product development, spanning both traditional and alternative asset classes in retail and institutional markets. He has served on several Boards and Executive, Investment, Risk and Audit Committees. He has spoken at many fund management conferences internationally, and has written a number of articles published in the Financial Times and other financial journals.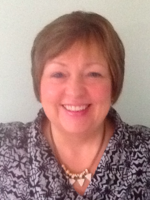 Jackie Cutchey
Jackie has been involved in education for more than forty years, beginning her career as a primary school teacher in a London Borough. Having held a variety of middle leader roles before gaining promotion to deputy headship in Lowestoft. Jackie was asked to be acting headteacher after eighteen months, subsequently becoming headteacher for the first time in 1997. Jackie has led schools through Ofsted inspections a total of five times with good outcomes each time.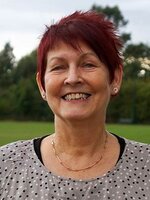 Rosie Weaver
Rosie is an experienced public sector Non-Executive Director, dedicating much of her time to voluntary roles having taken early retirement from the NHS. Her current portfolio of professional governance roles includes Primary School Local Authority Governor; Elected Member of the National Association of Local Councils (National Assembly and Policy Committee); Chair of the Warwickshire and West Midlands Association of Local Councils; Chair of the Local Parish Council; Chair and Director of a Community Sports Facility. Rosie is a qualified and experienced workplace mediator and runs her own consultancy business providing team and individual mediation as well as team facilitation events. Prior to this, Rosie held a number of senior leadership roles in the public and third sectors. She also chaired a Midlands-based housing association for 12 years and developed a suite of new community-based charities to meet the needs of marginalised people.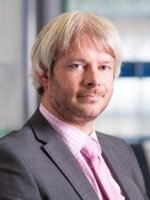 Ben Stickley
Ben has significant experience in leadership in the education sector, currently working as the Chief Operating Officer of another Multi Academy Trust in the East of England. Prior to coming into education Ben has worked in both the Charity and Private sectors in management and leadership roles and has a Masters degree in Voluntary Sector Management alongside a Diploma in Charity Finance and Accounting. He is a Chartered Fellow of the Chartered Institute of Personnel and Development and a Fellow of the Institute of Leadership and Management. Ben is a father of 3 primary aged children and also serves as a parent governor and Co-Chair of governors at his local village school.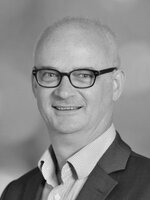 Miles Coles
Miles is passionate about education and has spent most of his working life involved in adult & community education and widening participation in Ipswich and Suffolk. He currently works at the University of Suffolk where he manages some of the University's outreach and community based activities, helping to raise the aspiration of the young people in the region. Miles brings with him extensive senior management experience of Further Education and Community Learning in Suffolk and London, including head of FE at Suffolk County Council and Head of Curriculum for Community Learning. He believes in the power of education to transform people's lives and that everyone is entitled to high quality learning. Miles graduated in Anthropology and Politics from Oxford Brookes University, and is a qualified PRINCE2 Practitioner. He is also a Trustee of Gateway Qualifications, Chair of Governors at Chantry Academy and on the Governing Board of the SCC Adult Learning Service.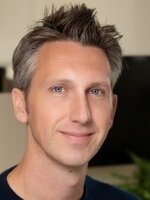 Peter Dabrowa
Peter is the co-founder and CEO of Wonde, a secure data management solution trusted by more than 25,000 schools and over 400 leading EdTech applications across the globe. He has spent the majority of his career committed to developing innovative technologies within the education sector, providing solutions that make life easier and better for staff, teachers and pupils alike. Harnessing technology for good and helping to lead the charge in how it is perceived, accessed and adopted within schools, Peter is a strong believer in education being a key enabler of social mobility and that every child should be supported, championed and encouraged to reach their full potential - with technology and all its capabilities providing a solid backbone on which to help achieve it. As a parent of two young children, Peter knows first hand the importance of a school that is full of curiosity, knowledge sharing and enjoyment, that substantially improves the community, not just inside the school gates, but outside too. In his role as Trustee for Active Learning Trust, Peter is committed to ensuring the best future for the Trust's schools whilst coalescing it with the potential of the present.
Members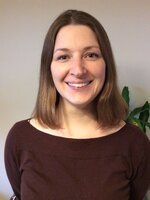 Helen Capron
Member
Helen Capron has explored education from a variety of angles: as a researcher, teacher, chair of governors and parent. She believes in high quality education for all and seeks to ensure this is being offered across all the Active Learning Trust schools.
Lesley Adams
Member
Lesley was formerly Chair of the Trust Board, and have served as this role has remained a Member of the Trust. Lesley brings considerable experience to the Trust after serving many years in the education sector.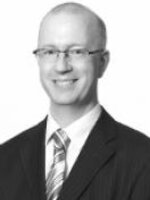 Mark Kerr
Mark is Relationship Director for one of Britain's leading banks. He has almost 40 years experience working in banking, specialising in Non Profit and Education sectors.