The Trust central team is made up of highly experienced collaegues with a range of backgrounds in supporting schools. The Hub Leads play a key role in the support and challenge across Hub schools. Central administration and finance support is based in Cambridge and Lowestoft.
Central Team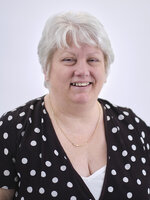 Karen Jarvis
Head of Corporate Services and Company Secretary
Having worked in education for over twenty years across three counties, Karen has extensive experience relating to governance. Although the majority of her career has been in the primary and secondary sectors, she has also worked on projects with Oxford University. Karen joined the central team in early 2015 and part of her role is to support and advise governors and staff in non-curriculum related areas. In addition to her role as Governance Lead for the Trust, Karen is Company Secretary for ALT, and acts as clerk to the Board of Directors.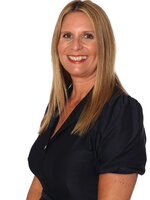 Nicki Mayne
Assistant Director of Finance
Nicki has worked in finance for over 30 years, having worked in London, South Wales and East Anglia. She is a highly motivated and enthusiastic professional with a proven background in financial management, personnel management and change implementation. Having worked in education in Suffolk and Cambridgeshire more than 16 years Nicki has extensive knowledge of schools in all sectors, this includes academy conversions and school closures at strategic and school level.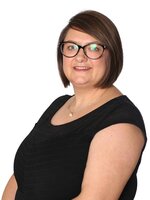 Emma Plane
Head of Recruitment and Resourcing
Emma is a qualified Human Resources Professional, as well as an experienced School Business Leader and MAT Finance Manager. Emma's career began in HR, where she had a variety of HR roles within the public sector, including a specialist resourcing role and Head of HR for a local authority. Prior to joining the People Directorate, Emma was a Finance Manager supporting the Trust's Suffolk primaries. Emma has a proven track record in School Business Leadership for two ALT schools in the primary sector. She also has over 10 years' experience as a school governor, including 5 years as Chair of Governors and is a MAT Trustee. Emma is passionate about education and believes that every child has the right to an education that gives them the best start and supports their aspiration to achieve whatever they want to in life.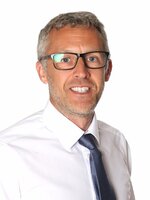 Simon Bainbridge
Head of SENDV (SEND, Inclusion & Vulnerable)
Simon's first role in working with young people with additional needs was as a support worker at a scope school In Hertfordshire. From this role, Simon knew that his career lay in working with young people with SEND, giving them the best possible outcomes. Simon began his teaching career in 1997 in a National Autistic Society School. In 2006 he gained a deputy headship at a new build area special school in Cambs. In 2011 he moved as Headteacher to Highfield Ely before it joined The Active Learning Trust in 2016, and was given the opportunity to play a lead part in the development of another new build area special school, Highfield Littleport. In 2018 Simon opened LINC 19-25, the first provision of its type in the Eastern region. Simon now enjoys providing support for schools in developing their provision for learners with SEND, and remains committed to providing the learners in the Trust with SEND with the best possible outcomes.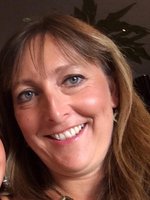 Shirley Young
Head of Safeguarding
Shirley has worked for 25 years across all sectors of education, particularly in schools in challenging circumstances. She has extensive experience in the strategic development of inclusion programmes and pastoral care within schools; whole school behaviour management, Safeguarding, Attendance, Whole School Improvement and reporting to Governing bodies, trusts and inspection teams. As part of her consultancy work, she completes assessments for the Inclusion Quality Mark Award and carries out safeguarding reviews, behaviour audits and leadership and management mentoring for leaders working across Inclusion.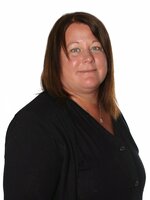 Sarah Martin
Academy Improvement Lead
Since the start of her teaching career in 1997, Sarah has undertaken a number of roles including: English teacher, Raising Achievement Lead and English Advisor for Essex with the implementation of the National Literacy Strategy. Following this, Sarah began her senior leadership career in 2009, initially as Assistant Head teacher in secondary, progressing to Associate Headteacher (secondary) and most recently Head of Schools across 3 primary schools. In her previous role as SCITT Director, Sarah successfully led two organisations on the provision of ITT, the most recent graded OFSTED Outstanding in all areas. Sarah is passionate about recruiting, developing and retaining new teachers joining the profession. Sarah is a highly experienced and accredited facilitator. Formerly as Regional Lead for CPD and Teaching and Learning, she led effective professional development for staff, at all levels across a large MAT. This included facilitation of the National College's Leadership Curriculum (NPQML, NPQSL and NPQH) and National ECT Conferences. Sarah is an accredited facilitator for both the OLEVI Improving and Outstanding teacher programme and a Specialist Leader in Education (SLE) for professional development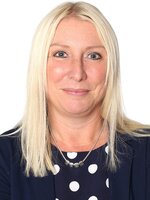 Rae Aldous
Executive Headteacher / Academy Improvement Lead
Rae joined the Education Team in February 2023. She is a long standing, Active Learning Trust, experienced Primary Headteacher and Executive Headteacher. Rae's core skills include creating strong school cultures, rapid and sustainable school improvement, developing strong middle and senior leaders, curriculum design and teaching and learning pedagogy. Rae's career highlights include raising outcomes for pupils from low starting points, implementing strong curriculum, delivering improvement in schools including taking schools from poor Ofsted gradings to 'Good'. Rae shares this role with also being an Executive Headteacher of four of our primary schools in North Suffolk In both roles Rae provides support and challenge to Headteachers, Heads of School, Senior Leaders, Middle Leaders and liaises with other members of the Education and Central Team to ensure schools run efficiently and effectively.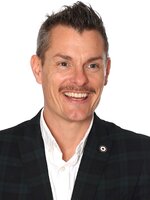 Martyn Payne
Executive Headteacher / Academy Improvement Lead
Martyn is an Academy Improved Lead. He joined Pakefield Primary School in January 2014, in his first Headship and then became Executive Headteacher at Pakefield and Reydon Primary Schools in 2022. Martyn started his career in Richmond upon Thames and then moved to Suffolk. He has just finished a MEd in School Leadership and Management and is now beginning his MSc at Manchester University. Martyn has successfully supported schools from Special Measures to outstanding. Martyn is committed to ensuring that all children have the best possible start to their educational career and believes that all children regardless of their background can achieve great and wonderful things.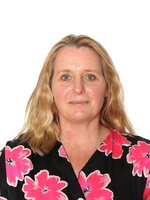 Heather Madsen
Executive Headteacher / Academy Improvement Lead
Heather Madsen is an Academy Improvement Lead. She is also an Executive Headteacher at Red Oak Primary School in Lowestoft and leads the Mental Health and Well Being for the Trust. Heather has completed both the NPQH and the NPQEL with Ambition Institute. Heather is in her 25th year of working within Suffolk Schools. Heather has worked as an Executive Headteacher supporting Gusford Primary School in Ipswich, successfully leading the school in rapid improvements. Prior to this, Heather was Headteacher for First Base Pupil Referral Unit and Behaviour Support Service supporting over 40 Primary Schools in Suffolk. Heather has also been a Deputy Head Teacher, a SENCO, Literacy Coordinator and PE Coordinator in large Primary Schools as well as a small school. Heather also provided the National Strategies NPSLBA for Suffolk as a Key Practitioner. Heather is dedicated to ensuring all children receive the best opportunities regardless of their background.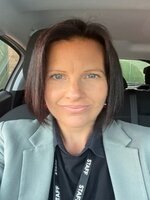 Lisa Corby
Academy Improvement Lead
Lisa joined the Trust's Education Team in June 2023. Lisa is an experienced Headteacher and Executive Headteacher from the primary sector. She has a track record of delivering improvement in schools, both in raising outcomes for pupils and taking schools from poor Ofsted gradings to 'Good'. In her previous role as Director of Curriculum and Learning, she was responsible for school improvement across a number of primary schools in Essex. Lisa is passionate about staff professional development and is an experienced facilitator, coach and mentor for the NPQ programmes and the ECF. She has herself completed the NPQH and NPQEL. In her role as Academy Improvement Lead, Lisa will be working as part of the Education Team to support Headteachers, subject leaders and school staff to ensure that teaching and learning is of the highest quality across the Trust.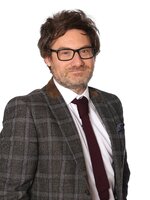 Stephen Roberts
ICT Operations Manager
Stephen joined Neale Wade Academy as IT Operations Manager in June 2016 he has supported the wider Trust since 2017. Stephen may spend a lot of his time in meetings or in his office discussing future IT projects, but he still enjoys getting out to support and mentor the technicians, troubleshooting server and infrastructure issues and speaking to end users across all the Trust's schools.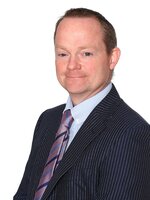 Matt Courtman
ICT Operations Manager
Matt joined Cromwell Community College as IT Operations Manager back in August 2004 and has supported The Active Learning Trust since 2018. He played a key role in the Building Schools for the Future (BSF) program in 2012 and has recently overseen school expansion projects at Highfield Ely Academy and at Cromwell when it became the first 'all-through' school in Cambridgeshire. Matt may spend a lot of his time in our server rooms working on infrastructure projects, but he still enjoys getting out to troubleshoot and assist end users across all the Trust schools.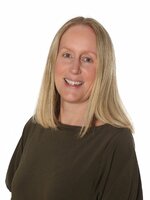 Chris Hopwood
Communications and Marketing Manager
Chris joined the Trust in March 2022, bringing with her a wealth of experience gained in marketing roles across public, private and charity sectors. She holds a BA(Hons) in Communication Studies and Women's Studies and the CIM Professional Postgraduate Diploma in Marketing. Chris has two children who attend Active Learning Trust schools and she is a Trust Governor at one of our primary schools.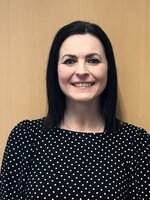 Paula Potter
Trust Finance Manager
Paula joined The Active Learning Trust in July 2023 as Trust Finance Manager as part of the Trust's Central Finance Team. Paula started her career within practice working in both audit and accountancy and is AAT qualified. Paula has previous finance experience within the charitable sector and prior to that 11 years experience as Finance Manager at a local SEN school.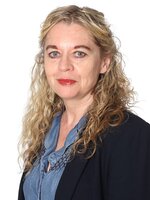 Jo Wadey
Trust Finance Manager
Jo joined The Active Learning Trust in July 2023 as Trust Finance Manager and part of the Trust's Central Finance Team. She started her career in finance at a local authority in London and moved into education working in a local high school finance office. Jo has previous experience working within 2 multi-academy trusts in East Anglia and holds the AAT qualification.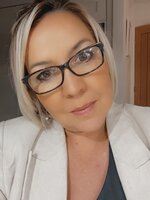 Dawn Carver
People Partner
Dawn has 17 years of experience as an HR Manager, in school settings and holds the CIPD Level 5 certification. Before working in schools, Dawn worked in the banking sector. Dawn has experience working on Trust People Projects, where she built strong relationships with colleagues at all levels. She has also managed and led the implementation of the "Every" HR and payroll system locally and had a wider "super user" role for a previous Trust. Dawn takes pride in providing training, support, and remote HR services, contributing to process enhancements across multiple schools.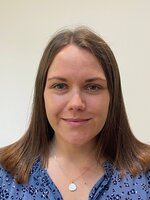 Sarah Way
People Partner
Sarah is an experienced and Level 7 qualified chartered member of the CIPD. Having worked in HR for 16 years, with 10 of those in leadership roles, Sarah brings a wealth of experience from both public sector and private commercial sector backgrounds. Sarah has led the HR team for a small Norfolk multi academy trust in the recent past, and prior to that a free school, giving a good insight to the education sector. Sarah prides herself on adopting a transformational not transactional approach to strategic and operational areas of people management. Sarah has a passion for people, their wellbeing, positive impact and their contribution for the organisation as one team. Sarah is also a parent governor at her son's primary school.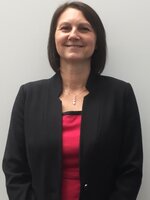 Amanda Ankin
People Partner
Amanda joined the Trust's central Team in August 2023 and has over 20 years of experience working in HR (13 of those in the education sector). She has extensive knowledge of HR and payroll at both a strategic and operational level and was previously the Head of HR for a multi-academy Trust. Amanda has also been the Head of the HR and payroll for an Essex-based Grammar School, as well as working in the private sector and spending a few years running her own business. Before joining the Trust, Amanda was a People Partner with Cambridgeshire Fire and Rescue Service where she supported Station and Area Commanders in all aspects of people management. Amanda moved to Cambridgeshire a couple of years ago but continues to be a Trustee of a Multi-academy Trust in Essex. She is also an associate of the Chartered Institute of Personnel and Development.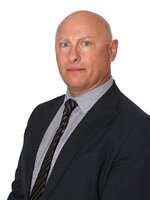 Rob Croxson
Health and Safety Officer
Rob has worked for the Trust for 7 years having started as the Community Manager at Chantry Academy. He was then the school Estate Manager until transferring to the Trust Central Team. Rob has a wealth of experience as a building manager having worked for organisations in local government and the education sector. Initially working as a facility Duty Manager within local authority sports centres, Rob has also worked in higher education as the Assistant Director of Sport before moving into the secondary and primary education sector. Rob has a passion for all sports and was fortunate to work for the Manchester 2002 Commonwealth Games and the London 2012 Olympic Games.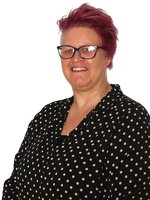 Sarah Ramshall-Smith
Executive Support Officer
Sarah joined the Trust's central team in January 2022. Sarah provides executive support to our CEO, Lynsey Holzer as well as working closely with other colleagues across the central team. Sarah has extensive experience in executive support roles across a wide range of organisations and sectors. Most recently Sarah has worked at a Cambridgeshire primary school as the Headteacher's PA and School Administrator.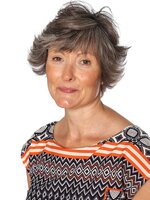 Mary Hook
Trust Finance & Administration Officer
Mary has worked in a number of roles within an office/finance realm. Starting her career in Trust administration for a large accounting firm she then moved to work in local government administration before working for a small local company for fourteen years as office manager. Two years ago she joined the Trust as a school administrator before moving to support the central team in September 2020.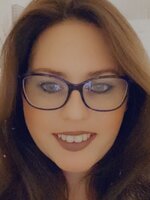 Robyn Jones
Finance Officer
Robyn joined The Active Learning Trust in January 2022 and is a key member of the Trust's Central Finance Team. Robyn has previous finance experience within the private care sector and achieved her AAT qualifications in 2018. Prior to that she gained 12 years experience in management and retail roles.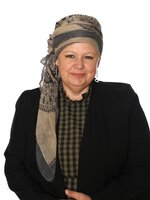 Amina Kaloul
Operations Support Officer
Amina joined The Active Learning Trust in May 2023. She brings with her a strong data background, with experience in being responsible for maintaining and creating data. Amina previously worked in Financial Services as a Resource Planner and Scheduler and as Regulation Advisor providing PA support to the Head of HR Regulation.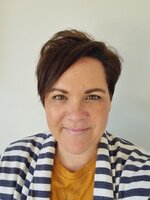 Alison Pooley
Corporate Services Support Officer
Alison started working with the Trust in September 2023. She is responsible for all admissions received by the Trust and for supporting the Head of Corporate Services. Alison has worked within the public sector for 20 years. This includes 5 years' experience in Educations as a Higher Level TA teaching in classes from Reception through to year 6 primary. She is professional trained ELSA (Emotional Literacy Support Assistant) and was the lead ELSA for a primary school and has a interest in children's wellbeing. Alison also has 16 years experience working in the NHS variety of roles within Learning and Development, Corporate and Human Resources. She holds a degree and masters in Leadership and Management and Human Resource Management. Alison has a child who currently attends a school within the Trust.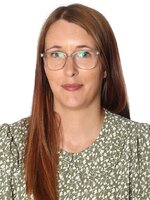 Michaela Attlesey
Education Support Officer
Michaela joined our Central Team in October 2022, supporting the Education team and our Teacher Development and Active Teacher Training team. This is Michaela's first position in an Education environment, having previously worked in the beauty industry, customer service and retail.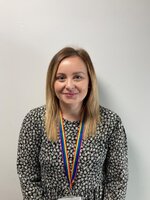 Stephanie Lupson
Administrative Assistant (People)
Steph started work at the Trust's central office in October 2022. Her role is predominantly to carry out the day to day administrative functions for the HR department. Steph joined the Trust from Littleport and East Cambs Academy, where she had worked as a Receptionist and First Aider.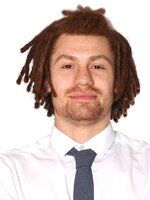 Brandon Polley
IT Technician
Brandon joined The Active Learning Trust as IT Technician in January 2023. He is based at Neale Wade Academy and Cromwell Community College. Brandon has a BSc in Computing Science and a range of private sector experience, including most recently working as an IT Service Desk Engineer.