The Trust central team is made up of highly experienced collaegues with a range of backgrounds in supporting schools. The Hub Leads play a key role in the support and challenge across Hub schools. Central administration and finance support is based in Cambridge and Lowestoft.
Central Team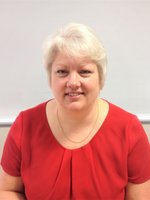 Karen Jarvis
Head of Corporate Services and Company Secretary
Having worked in education for over twenty years across three counties, Karen has extensive experience relating to governance. Although the majority of her career has been in the primary and secondary sectors, she has also worked on projects with Oxford University. Karen joined the central team in early 2015 and part of her role is to support and advise governors and staff in non-curriculum related areas. In addition to her role as Governance Lead for the Trust, Karen is Company Secretary for ALT, and acts as clerk to the Board of Directors.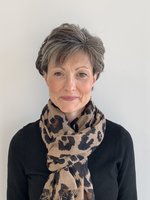 Mary Hook
Administrative Officer
Mary has worked in a number of roles within an office/finance realm. Starting her career in Trust administration for a large accounting firm she then moved to work in local government administration before working for a small local company for fourteen years as office manager. Two years ago she joined the Trust as a school administrator before moving to support the central team in September 2020.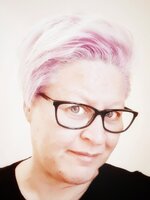 Sarah Ramshall-Smith
Administrative Assistant
Sarah joined the Trust's central team in January 2022 and works closely with Karen Jarvis and Mary Hook. Sarah has extensive experience in executive support roles across a wide range of organisations and sectors. Most recently Sarah has worked at a Cambridgeshire primary school as the Headteacher's PA and School Administrator.
Caroline Driver
Compliance Manager and Data Protection Officer
Caroline has an extensive background in risk management, governance, compliance and assurance reviews. She is a qualified internal auditor (IIA) and AAT qualified. She has been a school business manager (CSBM qualified), and was project lead on a high school's conversion to academy status as well as school business manager of a new free school, Regeneration Funding Manager and Project Manager. She has a BSc and PGCE in Geography. In her spare time she is a Parent Governor of a High School and is chair of its Finance and General Purposes Committee. Caroline has also previously been a Treasurer of a primary school's PTA and Trustee of a pre-school. She has a GDPR Practitioners Certificate.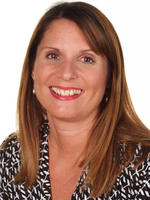 Nicki Mayne
Assistant Director of Finance
Nicki has worked in finance for over 25 years, having worked in London, South Wales and East Anglia. She is a highly motivated and enthusiastic professional with a proven background in financial management, personnel management and change implementation. Having worked in education in Suffolk for the last 9 years Nicki has extensive knowledge of schools in all sectors having dealt with academy conversions and school closures at strategic and school level.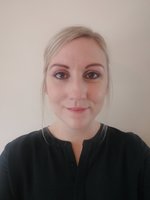 Nicola Brooks
Head of Data Analysis and Systems Development
Nicola has extensive data management experience in the education sector and a detailed understanding of evolving assessment policy. Before joining the Trust she worked for Ofsted in a senior business support role, managing inspection data to drive and improve operational processes. Prior to this, Nicola was the Data Manager for a secondary school and sixth form where she managed the school's MIS, student data analysis, and school reporting processes. Nicola also holds an MSc in Social Research Methods and has conducted in-depth research within Cambridgeshire Schools.
Robyn Jones
Finance Officer
Robyn joined The Active Learning Trust in January 2022 and is a key member of the Trust's Central Finance Team. Robyn has previous finance experience within the private care sector and achieved her AAT qualifications in 2018. Prior to that she gained 12 years experience in management and retail roles.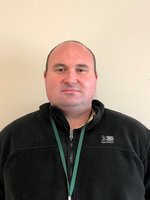 Daryl Shaw
Trust IT Technician
Daryl has worked in IT Support for the last 10 years, mainly in Education environments in Cambridgeshire & Essex. Daryl joined the team in 2019 having previously worked at the ICT Service in Cambridgeshire for 4 and half years.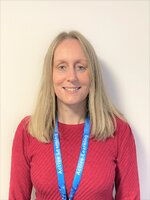 Chris Hopwood
Communications and Marketing Manager
Chris joined the Trust in March 2022 and brings with her a wealth of experience gained in marketing roles across public, private and charity sectors. She holds a BA(Hons) in Communication and Women's Studies and a CIM Professional Postgraduate Diploma in Marketing. Chris has two children who attend Active Learning Trust schools.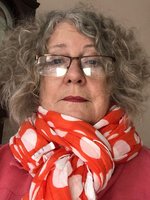 Joy Robinson
Procurement and Estates Manager
Joy Robinson is a senior procurement professional with many years experience in both the private and public sectors. Delivering value for money (VFM) has been the primary focus throughout Joy's career. Joy has worked with the Trust since early 2014 on a number of large procurement projects across both counties, the largest being the provision of Catering services to 5 schools in Suffolk. Joy is also responsible for the ALT estate and is currently managing a number of projects to improve the condition of our buildings.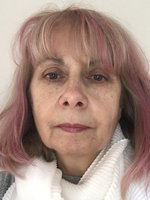 Shân Oswald
School Improvement Adviser
Shân is an education consultant and one of the Secondary School Improvement Advisers in the Trust, having been a senior adviser in both Cambridgeshire and Peterborough Local Authorities. She has worked nationally as a senior adviser for the National Strategies with a particular focus on Science, SEN and Thinking Skills. In addition, Shân has taken on a variety of senior roles in some challenging schools, written and delivered a wide variety of governor training, is a director in another Academy chain and Academy Councillor for a primary school in a different Trust. She has taught all age groups since qualifying as a teacher and is still learning! As well as having three children and two grandchildren Shân is an active member of the church, sings in the choir, has two dogs, plays piano and guitar, likes DIY and gardening.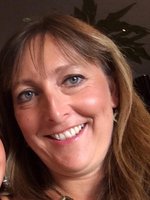 Shirley Young
School Improvement Adviser: Safeguarding, Attendance and Student Wellbeing
Shirley has worked for 25 years across all sectors of education, particularly in schools in challenging circumstances. She has extensive experience in the strategic development of inclusion programmes and pastoral care within schools; whole school behaviour management, Safeguarding, Attendance, Whole School Improvement and reporting to Governing bodies, trusts and inspection teams. As part of her consultancy work, she completes assessments for the Inclusion Quality Mark Award and carries out safeguarding reviews, behaviour audits and leadership and management mentoring for leaders working across Inclusion.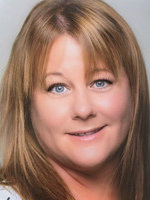 Sarah Martin
School Improvement Adviser
Since the start of her teaching career, Sarah has undertaken a number of roles including: Head of Key Skills, Raising Boys Achievement Lead and English Advisor for Essex with the implementation of the National Literacy Strategy. Following this, Sarah began her senior leadership career in 2009, initially as Assistant Head teacher in secondary, progressing to Associate Headteacher (secondary) and most recently Head of Schools across 3 primary schools. In her previous role as SCITT Director, Sarah successfully led two organisations on the provision of ITT, the most recent graded OFSTED Outstanding in all areas. Sarah is passionate about recruiting, developing and retaining new teachers joining the profession. Sarah is a highly experienced and accredited facilitator. Formerly as Regional Lead for CPD and Teaching and Learning, she led effective professional development for staff, at all levels across a large MAT. This included facilitation of the National College's Leadership Curriculum (NPQML, NPQSL and NPQH) and National NQT Conferences. Sarah is an accredited facilitator for both the OLEVI Improving and Outstanding teacher programme and a Specialist Leader in Education (SLE) for professional development.