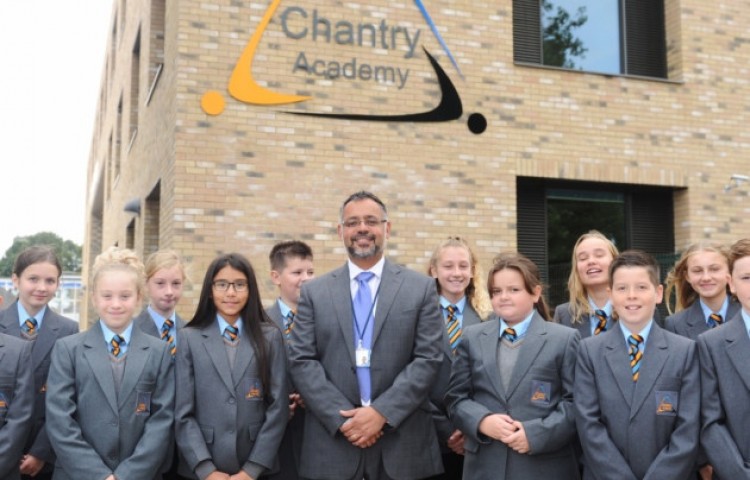 An impressive 56% of students achieved a grade four or above in both English and Mathematics, an increase of 18% on last year's equivalent grades. The increase is made even more impressive when taking into account this year's examinations, which are widely accepted as being more rigorous than in previous years.
In English and Maths, 66% and 67% of grades were at four or above respectively, with 50% and 49% at grade 5 or above. There were also strong results in Art, with 80% of grades at C or above, and Drama, where 78% of students achieved a C or higher.
There were a number of standout individual performances, in particular Sophie Bell, who achieved two of the prestigious grade 9s in English and Maths, an 8, three A*s, three As and a Distinction.
The results are the first time the government's new GCSE grading measures of one to nine have been used, with nine the highest mark and four representing a standard pass – previously a C. The new grading system is only being used for Maths and English, with all other subject maintaining the traditional A* to E format.
Principal of Chantry Academy, Craig D'Cunha, said: "I am delighted that the hard work of our students coupled with the support of the staff and whole community have led to the Academy's highest number of students reaching the expected standard. The grades will give students the freedom to make their own choices about the next stage of their education. This rapid improvement has been a real team effort and I am proud to be working alongside Chatry's committed and talented staff and students."
Chief Executive of the Active Learning Trust, Gary Peile, said: "I am delighted for everyone at Chantry, specifically for the students and staff who have achieved this significant improvement in 2017. I want to thank Craig, his whole team and the parents at Chantry for their support for the students to enable them to succeed."