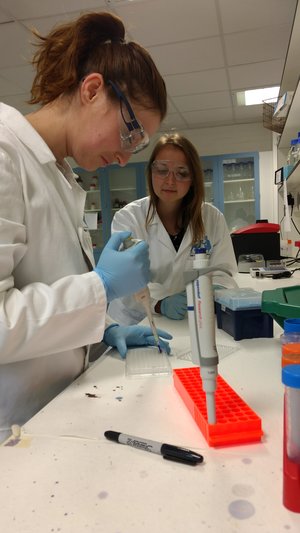 We have been delighted to welcome Ruby Baxter from Neale-Wade Academy, who won a 4 week research placement here, organised with the Nuffield Foundation This has provided an insight into working as a professional scientist, and opportunities to learn new skills.
With supervision from Charlotte Palmer, Ruby has been working hard investigating the characteristics of 4 different canine osteosarcoma cell lines from different tumours. She is comparing their ability to grow and migrate in order to understand how the cell lines behave differently, and how these differences may affect the prognosis for canine patients.
Thank you for all your hard work Ruby and good luck for the future!