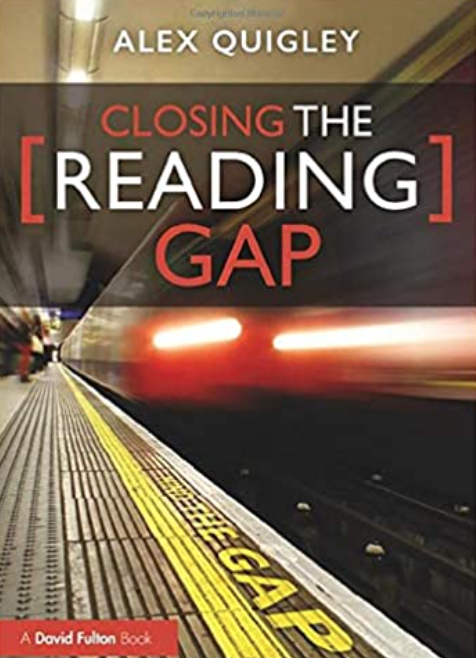 Alex Quigley
A David Fulton Book (ISBN 978-0-367-27688-1)
Alex Quigley follows up his previous publication 'Closing the Vocabulary Gap' with his take on how we can develop our knowledge and skills to teach reading with confidence.
It is another of the recent glut of easy to read, easy to translate, educational texts which, although based on solid academic evidence, provide simple, practical suggestions to improve reading within our classrooms.
Chapters considering the history of reading and the science of reading provide an insight into how reading developed and the physical mechanisms which allow it to occur. Phonics ability is considered as well as the contrast between reading fast and reading fluently. The chapter on reading comprehension focusses on the mental model of reading and looks at inference in some depth whilst the chapter on reading barriers focuses on issues such as dyslexia.
My favourite chapters, as ever, involve the most practical elements. The chapter on reading within different subject disciplines considers how, once we have moved from learning to read to reading to learn, we must start to develop subject vocabulary and an understanding of reading subject specific text. The practical strategies chapter is 27 pages of good ideas. Many have existed in schools for decades but others are new and well worth a try.
The book ends with a chapter on next steps which provides whole school strategies and case studies demonstrating how reading can develop in school settings.
An easy read which is both interesting and supportive for those looking to move reading on. The books ends with a very fitting statement, "Thank you for being a reader – a teacher – and a teacher who reads. May you read forever freely."
By Dave Baker