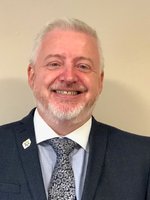 There were plenty of smiles to be seen around The Active Learning Trust's schools, as students celebrated a superb set of GCSE results.
As summer examinations were cancelled again this year due to the pandemic, students taking GCSEs were awarded grades based on an assessment by their teachers. This assessment was robustly carried out using evidence such as mock exams, coursework, essays or in-class tests.
Stephen Chamberlain, Chief Executive Officer of The Active Learning Trust, said: "We are delighted with the outstanding set of results we have seen across the Trust. There is no doubt it has been an incredibly challenging academic year, but the feats our young people have achieved in light of this are nothing short of amazing.
"Our headteachers, teachers and staff have worked tirelessly to champion a broad and balanced curriculum designed to meet the needs of the 21st century. Without them, our success this week would not have been possible.
"It is hugely rewarding to know that our students have been accepted into promising employment, education or training opportunities. We wish them every success as they begin the next step of their educational journey, become both active learners and active citizens."
At Chantry Academy, in Ipswich, particular achievements included those of Natalia Cesarska who achieved four grade 8s, three grade 7s, two grade 6s, two grade 5s, and a distinction.
Also triumphing was Lasma Orlova who received four grade 9s, four grade 8s, two grade 7s, one grade 6, and a distinction.
Executive Principal of Chantry Academy, Craig D'Cunha, said: "We are incredibly proud of our GCSE students who have once again achieved such excellent results.
"It is also great to see these results have been achieved in such a wide variety of subjects, and we have our wonderful teaching staff to thank for that. They truly have gone above and beyond for our young people these last couple of years."
At Neale-Wade Academy in March, Laura Hardy was awarded five grade 9s, two grade 8s, two grade 7s and two grades at distinction*.
Fellow student, Archie Carman achieved four grade 9s, two grade 8s, two grade 7s and two grades at distinction*.
Other standouts include Jack Day, who achieved three grade 9s, one grade 8, two grade 7s, two grades at distinction* and one at distinction.
Graham Horn, Principal of Neale-Wade Academy, said: "There can be no doubt that it has been another difficult year, but the students and staff at Neale-Wade Academy have well and truly overcome the challenges."
There were whoops of joy from students at the Cromwell Community College when they arrived to receive their GCSE results.
Many of the students are set to return to college in Chatteris next month to continue with their studies at A-level, while others are heading off to other colleges or taking up apprenticeships.
Among them is Miguel Pereira who is excited to be taking up an apprenticeship at Chatteris-based Aerotron; while Jago Pearson is undertaking an engineering apprenticeship and John Hearn is hoping to become an electrician.
Principal Jane Horn said: "As always, we are thrilled with the GCSE results we have seen this year. They reflect the constant hard work and commitment our students have given to their studies throughout their time at Cromwell Community College.
"I am also incredibly grateful for our tremendous teaching staff who work so hard to inspire and support our students, even against the backdrop of this challenging period of change and uncertainty. The success we have seen today would not have been possible without them."
Well done again to everyone for their fantastic effort and achievement this year.