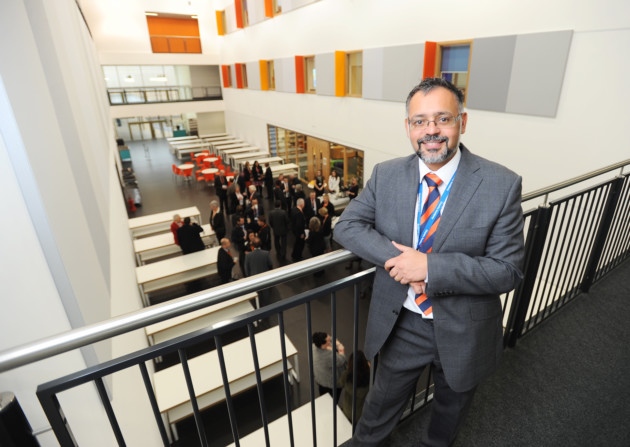 Craig D'Cunha, Headteacher at Chantry Academy, discusses why attention should not fade from those more creative subjects...

Our education world is constantly changing. We're seeing school priorities shift towards the academic subjects that are measurable, tried and tested. However, I believe that it is so important for an education to provide a mix of subjects. That the role of Arts subjects is vital to teaching pupils key life skills such as empathy, resilience, collaboration and help to build confidence.

At Chantry Academy we're looking into the relationship between the arts and the confidence, resilience and empathetic skills that pupils develop during their education. My colleague and drama teacher, Stephanie Lincoln, is carrying out research into the effects that the Arts has on pupil development; including drama, production, music and theatre. Stephanie will interview two groups of pupils alongside an employer as a baseline of their skills. After six months, the two groups will be interviewed again. One of the groups will have students who have elected to take an Arts subject and the other group will have not studied Arts. A comparison will be made on any effects this has held on the development of the student's skills.

I'm not an artist by background, I'm actually a scientist, but I believe that education should give all pupils the chance for self-expression, time to reflect and the opportunity to experience different points of view. Chantry practices its ethos that the spiritual, moral, social and cultural development of students enables pupils to develop into self-assured, confident, happy, positive young people.

Being part of The Active Learning Trust has helped to give our school the clout to form strategic partnerships, which we now have with Festival Bridge. We do a lot of work with Dance East and our recent product saw more than 10 percent of the students take part - which was great.
Using funding from Arts Council England, Norfolk & Norwich Festival Bridge provides support to nine schools from within The Active Learning Trust and forms the basis for its 2017/18 programme of work. It's great to see students and parents getting behind this work and theory of focusing on key skills. The funding is also having a huge impact on how we equip our teachers with the skills, and confidence, to deliver effective artistic classes. We are now able to empower colleagues with the knowledge that one; this learning is important, two; we believe it is key to developing pupils and most importantly, we're seeing the results in the students.
I urge people to look beyond the classes and subjects, and to think about the skills that we are empowering pupils with.
ABOUT THE AUTHOR
Craig D'Cunha is head teacher at Chantry Academy, Ipswich, part of The Active Learning Trust