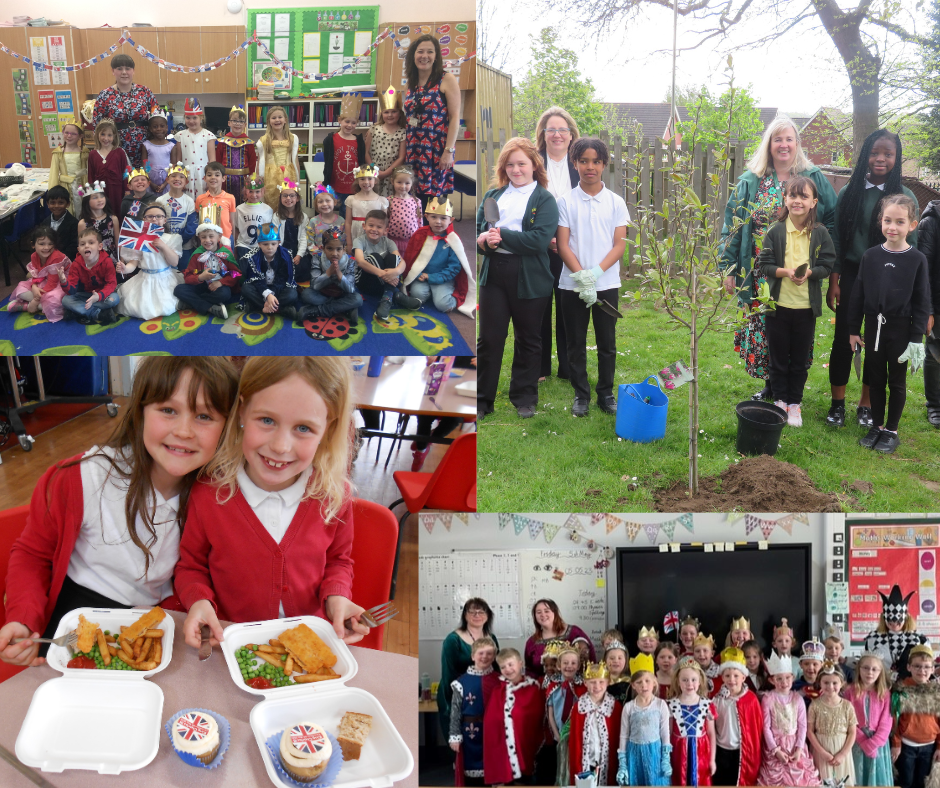 It has been a day of great celebrations across Active Learning Trust schools today as we took part in a wide range of events to celebrate the coronation.
A number of our schools have begun planting the commemorative trees donated to them by the Trust and our CEO Lynsey Holzer was proud to attend the tree planting ceremony at Hillside Primary School in Ipswich.
At Earith Primary School in Cambridgeshire, local Councillors joined a special assembly and handed out commemorative coins to pupils.
Elsewhere, we saw a wave of red, white and blue along with some very regal King and Queen outfits on display. There has also been some stunning art work created along with learning more about the monarchy.
For more fabulous photos and highlights from our schools, visit our Twitter feed: @ActiveLearningT