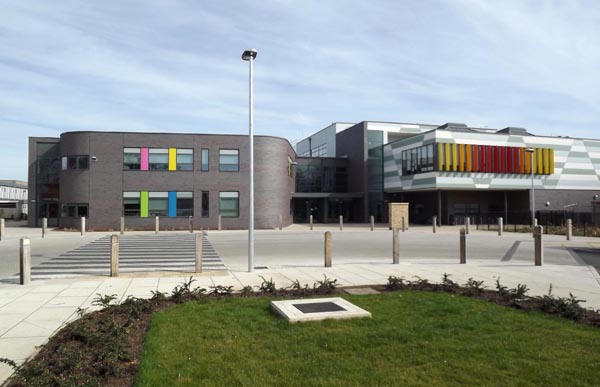 Neale-Wade Academy formed its alumni community in January 2016 with initial funding from the Network for East Anglian Collaborative Outreach (NEACO). We are delighted to have been able to continue to work with Future First who provide the alumni portal with funding now through the Fenland and East Cambridgeshire Opportunity Area.
Since its initial launch we now have 480 former students in our alumni and we have worked directly with over 50 alumni in a variety of areas:
World of Work Workshops

Student mentoring

Raising Aspiration for HE

Mock Interviews

Provision of posters
Former students regularly speak at our annual awards evenings and we have had the pleasure to listen to Suzi Lishman, President of the Royal College of Pathologists, Dominic Mohan, former Sun editor and CEO of The Outside Organisation, and Alex Ogden, RAF trainee fighter pilot. All our guests spoke about their time at Neale-Wade and the inspirations that have led them to their current success.
In addition, we have been part of a Rothschild funded project working with disadvantaged students which, now in its third year, has changed the way these students think about themselves and their attitudes to work and their futures.
Our students have found meeting former students who have gone onto successful careers very inspirational; "I didn't know students like me could …" is often a phrase we hear!
Our next step is to use former students to support the delivery of Gatsby Benchmark 4 – Linking curriculum learning to careers. Through a strategic approach we aim to embed careers into subject learning. Whilst successful in science through various STEM projects, our aim is to relate other subjects to relevant everyday working life and former students are a key component for success in this area. We have already planned a staff CPD session with Future First exploring the use of former students to enrich the curriculum.
Our alumni community provides us with a source of volunteers willing to support us in a number of areas. Our successful alumni programme has been down to:
Using social media to sign up former students

Personalised contact with new alumni

Signing up current students early

Workshop based activities with students

Regular contact with future First

Word of mouth

Alumni newsletters
For more information on the Neale-Wade Academy Alumini Community, please contact
Sam Mandley, Director of Curriculum and Careers, Neale-Wade Academy, Wimblington Road, March, Cambridgeshire, PE15 9PX