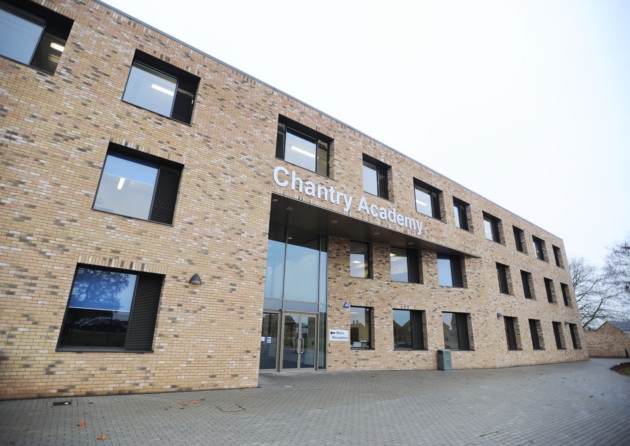 England Rugby's CBRE All Schools programme has officially launched at Chantry Academy in Ipswich.
The aim of the programme is to create self-sustaining rugby-playing schools with excellent links to local clubs, Ipswich RFC and Ipswich YM RFC.
The programme will supply the school with access to fully funded coaching and resources including kit, boots and training equipment.
The initiative will also support the Academy by providing professional development for staff and leadership opportunities for Year 10 and 11 students.
All students will be able to actively engage with the sport in a format they enjoy, whether that be contact, touch rugby or leadership development through coaching and refereeing.
The programme will be led by the RFU's local development team of Matthew Short (Suffolk's Community Rugby Coach) and Chloe McMorran (Rugby Development Officer, Suffolk Cambridgeshire) with support from All Schools coaches provided by Bury St Edmunds RFC Community Team.
"Through the CBRE All School's Programme, Chantry will utilise England Rugby's core values to develop more confident, capable young people who will be better equipped to succeed at school," said Ms McMorran.
"Our delivery will focus not only on turning the Academy into a sustainable rugby playing school with a progressive player pathway to local clubs, but developing the child first, using rugby and our core values as the vehicle to do this."
Principal of Chantry Academy, Craig D'Cunha, welcomed the introduction of the new scheme.
"We are absolutely delighted that the All Schools programme has launched at Chantry," commented Mr D'Cunha.
"The programme presents a wide variety of excellent opportunities for both staff and students, and I am looking forward to seeing the benefits both on and off the field!"
Head of Year 11 at Chantry, Kevin Stronach, is overseeing the initiative:
"We are extremely excited to have become part of the All Schools programme," said Mr Stronach.
"Throughout the programme students are educated about values such as teamwork, respect, enjoyment, discipline and sportsmanship."